PaperCut Software
PaperCut Software (PaperCut MF) is a simple to use copy and print management application for multi-functional printer (MFP) users. It allows companies to monitor and report on all of its printing activity from an easy to use web browser interface, allowing for accurate budgeting and forecasting. Its features reduce waste, encourage responsible behaviours and make individuals and departments accountable for their printing and copying.
A universal and scalable software, it can support companies with 5 up to 500,000 users, working on any platform including: Windows, Mac, Linux and Novell. It is possibly the simplest print management software in the market, making a complicated task as easy and painless as possible. It can also be used on almost all printer and photocopier brands.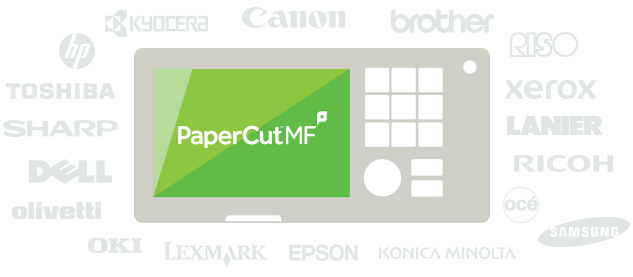 As a PaperCut Partner since 2018, AI Information Technology Solutions (AIIT Solutions) is deploying solutions across Pakistan. We currently have many customers in the Pakistan using PaperCut solution, and manage hundreds of licences for all types of organisations including: education, legal firms, SMEs and local authorities.
Our advanced expertise in PaperCut Software gives us the ability to customise the setup and personalise the reporting you need to your exact requirements. The provision for on-going support as your business grows and develops can be carried out remotely, reducing disruption to your workforce. Our staff are trained to the highest level and regularly attends training and development sessions to drive continuous improvement in this area.
---
What can PaperCut MF do?
There are countless features PaperCut provides to its customers, some of them are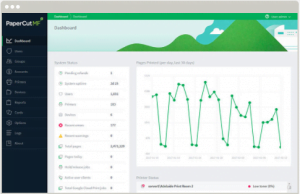 • Print Visibility – instantly see who is printing and what they are printing. This can be for departments or individuals. Using unique logins, users become accountable for their printing, helping reduce printing.
• Print Policies – Create rules to limit users' behaviour. For example, you can limit certain users to only print in black and white, enforce all printing to be two-sided (duplex) and remove the ability to print emails.
• Document Security – PaperCut requires users to login at the printer to release their print jobs, meaning that there aren't just stacks of sensitive documents sat in the printer out-tray, which could get into the wrong hands. An extra layer of security can be added by using watermarking to include the user's ID to each document they print.
• Cost Control – Detailed in your Midshire Managed Print Service contract, you will know how much you are paying per print, you will be given a cost-per-copy for both black and white and colour options and A4 and A3 paper sizes. Therefore, you can assign this cost to each user to see whose printing is costing the most.
• Bring your own Device – integrate PaperCut with Google Cloud Print, iOS Printing and Web Print for all your mobile and tablet devices. This can be deployed in a pre-configured form for your network via a simple URL.
---
Interested in getting PaperCut software for your business?
PaperCut MF software is guaranteed to reduce printing by 15% *industry standard. It guarantees you will reduce your business printing, therefore reducing your costs at the same time, as you will be producing less output and waste.
AIIT Solutions is one of the country's top PaperCut resellers and is able to offer you a free one month trial of PaperCut, so you can see for yourself the huge benefits it can bring to your business. Feel free to contact us if you have any queries regarding the product.